Feather Press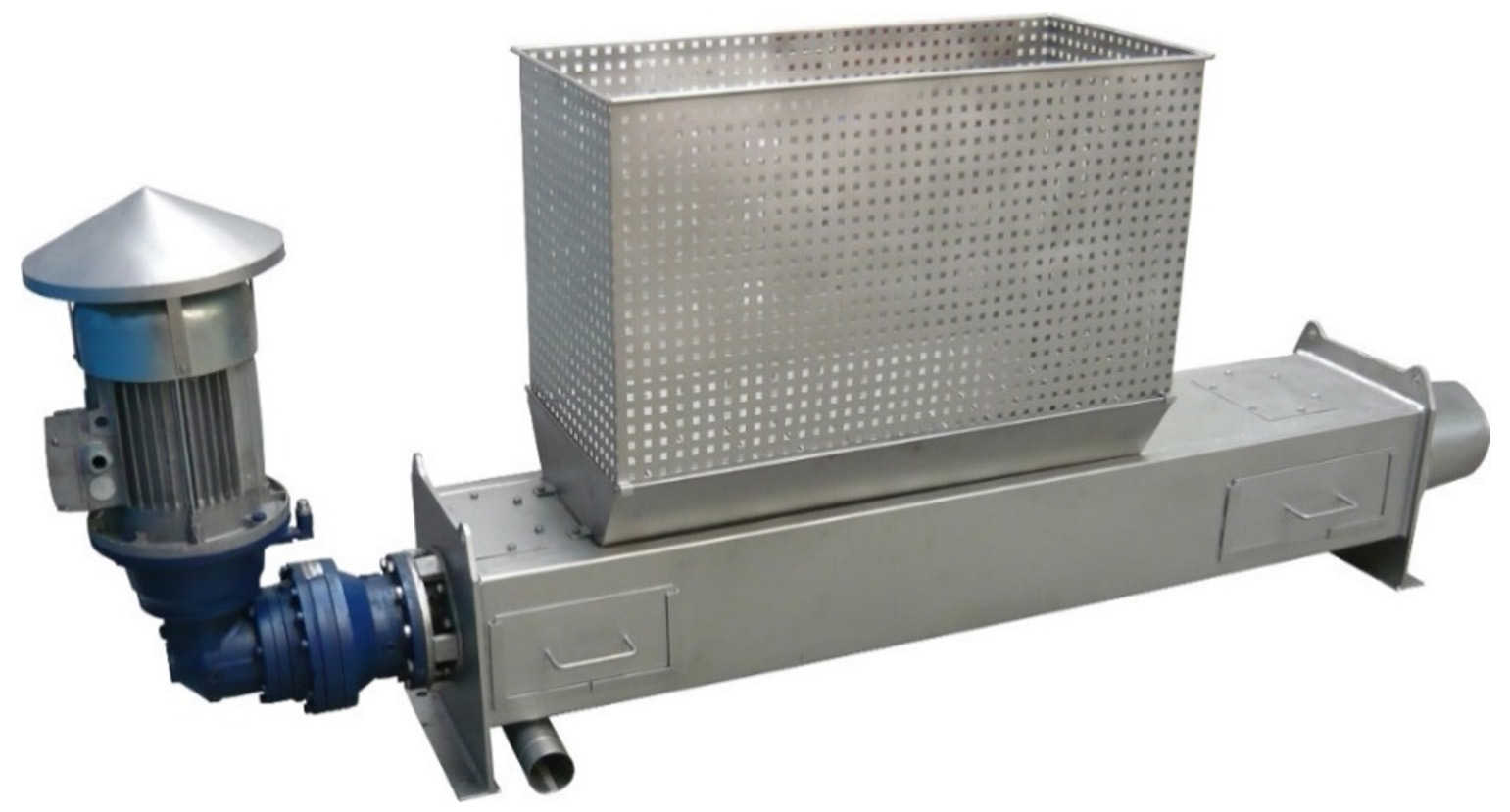 The feather press is designed for dewatering feathers coming from the chicken picking process,
after preliminary separation.
Design and operation:
The press is constructed of stainless, acid-resistant materials, except for the chain coupling and worm.
Its basic parts are:
a trough with a water drain, with a decagonal profile mounted inside the lower part, made of perforated sheet
a worm with a chain coupling, for drive transmission from the gear
a feather outlet funnel
a gear motor.
The press is installed at a location where pre-separated feathers can be loaded directly into it. Feathers falling between the coils of the spiral, are moved along the open-work bottom of the trough towards the outlet funnel, and the water gets to the trough and is carried away to the waste water channel. Dewatered press falls directly from the funnel into a container.
Technical specifications:
| | |
| --- | --- |
| Motor power: | 5.5 kW – 7.5kW |
| Voltage: | 3 x 380 – 420V / 50Hz |
| Capacity: | up to 6,000 chickens per hour |
| Spiral speed: | n2 = 18rpm |
| Actual weight: | 380kg |