Inline Plucker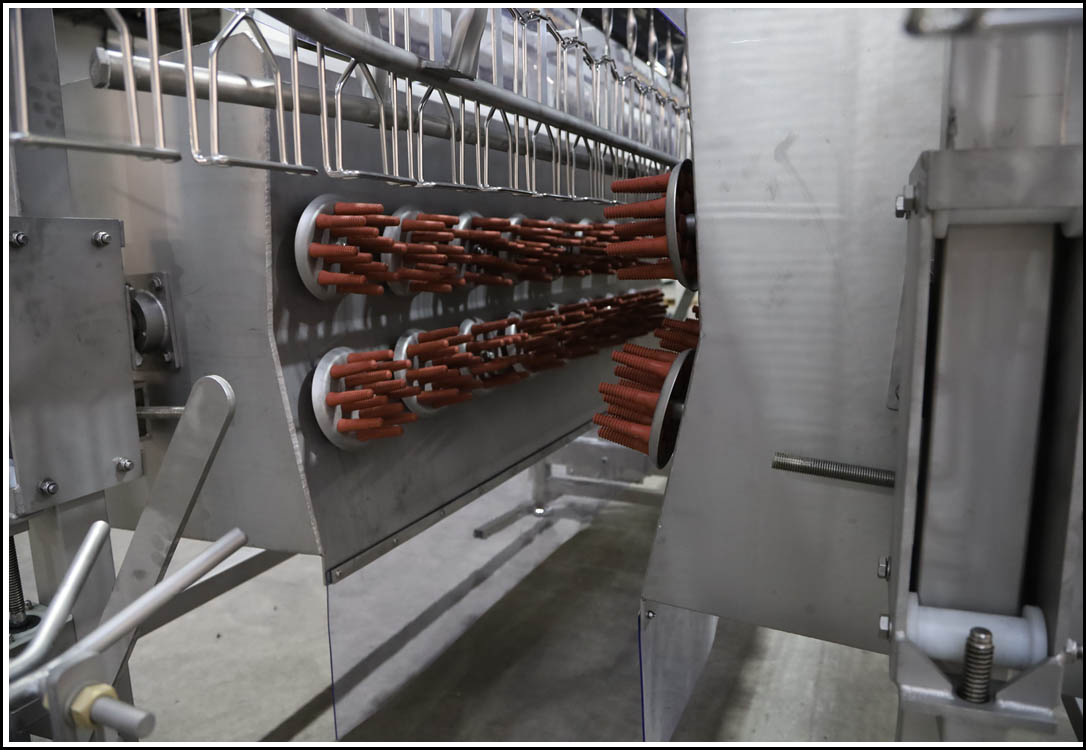 The box-type in-line picker is designed for picking hens, chickens and ducks.
Design and operation:
The supporting structure and casing are made of stainless, acid-resistant steel.
The SL-2 picker can be equipped with 64 or 80 picking heads, with each head containing 12 rubber fingers (the 64-head version of the SL-2 picker is referred to as SL-2/64, and the 80-head version: SL-2/80).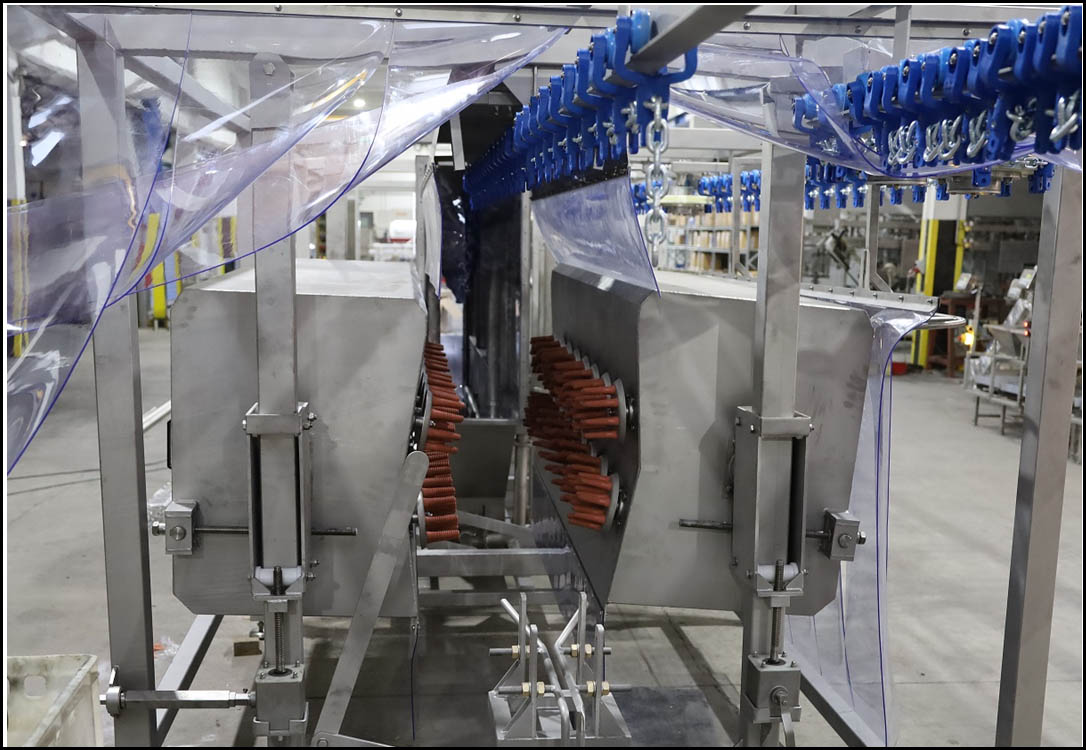 Technical specifications:
SL-2/40
SL-2/64
SL-2/80
Installed power
4 x 3.0 kW
8 x 2.2 kW
8 x 3 kW
Capacity
up to 1,500 bph
up to 2,000 bph
up to 3,000 bph
Power supply
400 V; 50 Hz
Length - L
3,450 mm
4,710 mm
5,550 mm