Breast Pre-Cutter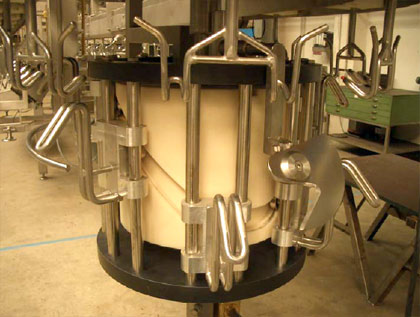 The Breast Pre-cutter prepares the bird for the following front-halve cut by applying a pre-cut to the bird between the breast and the legs.
This ensures a proper cut of the following front-halve module.
Birds are fed to the machine and the keel is gripped by special, cam-operated, grippers.
The cut is being effected by a fixed knife then.
Due to this cut the front half is movable in relation to the back half which is necessary for the following
process.
Technical data: Breast Pre-Cutter
Type
Max. ev. bird
weight
kg
Capacity
bph*
Water
cbm/h
Electricity
kW
Vacuum
cbm/h
Compr. air
cbm/h
BV
2.40
6,000
0.1
n/a
n/a
n/a
Length = 1,000 mm
Width = 660 mm
Height = 1,150 mm