Spiral Foot Scalder
Type: OL-1
The foot scalder is designed for automatic scalding of poultry feet to facilitate their proper cleaning.

Design and operation: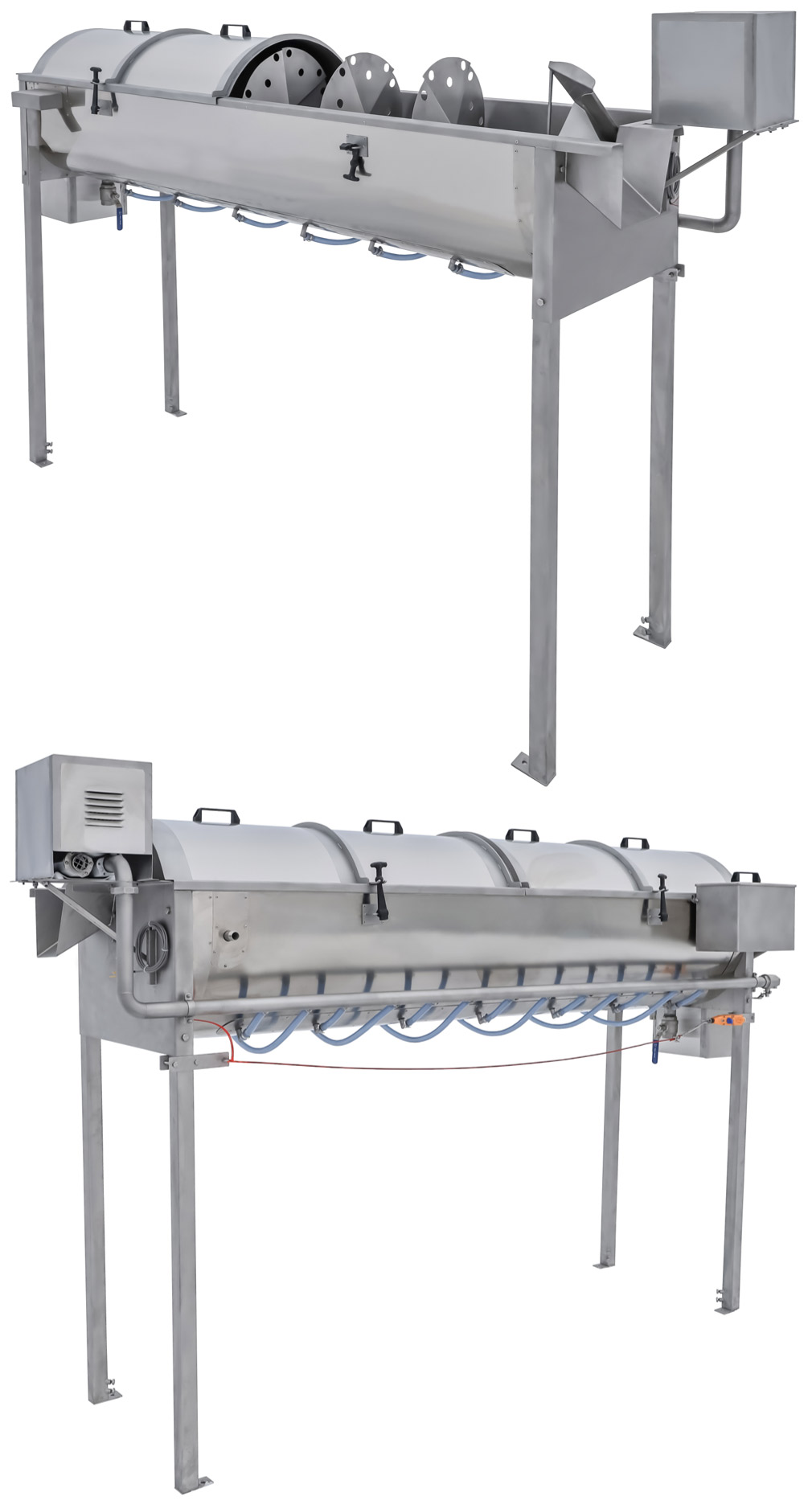 The foot scalder is made of stainless, acid-resistant materials. It consists of:
a trough with reinforced steel bands, with end plates,
a worm shaft with a pipe core and coils made of specially profiled metal sheet segments – at the discharge side, the shaft is finished with three symmetrical ejectors,
a drive unit (transmission + electrical motor) – the worm shaft is mounted in the sleeve of the transmission,
a hot water supply pipe. Fitted with a discharge valve and temperature sensor.
The scalder should be located under the shackle unloader, so that feet can be unloaded directly into the scalder, and with the help of the worm shaft coils they are moved towards the ejectors while being scalded. Feet discharged to the ramp are transported directly to the cleaner.


Technical specifications:
Motor power - 0.18kW
Scalding temperature - 65 – 70°C

Capacity:
L1 – 2,500 mm - 14,000 feet per hour
L2 – 3,500 mm - 24,000 feet per hour
Cylindrical Foot Cleaner
Type: CZL-W
The cylindrical foot cleaner is designed for removing skin off poultry feet, after the scalding process.

Design and operation: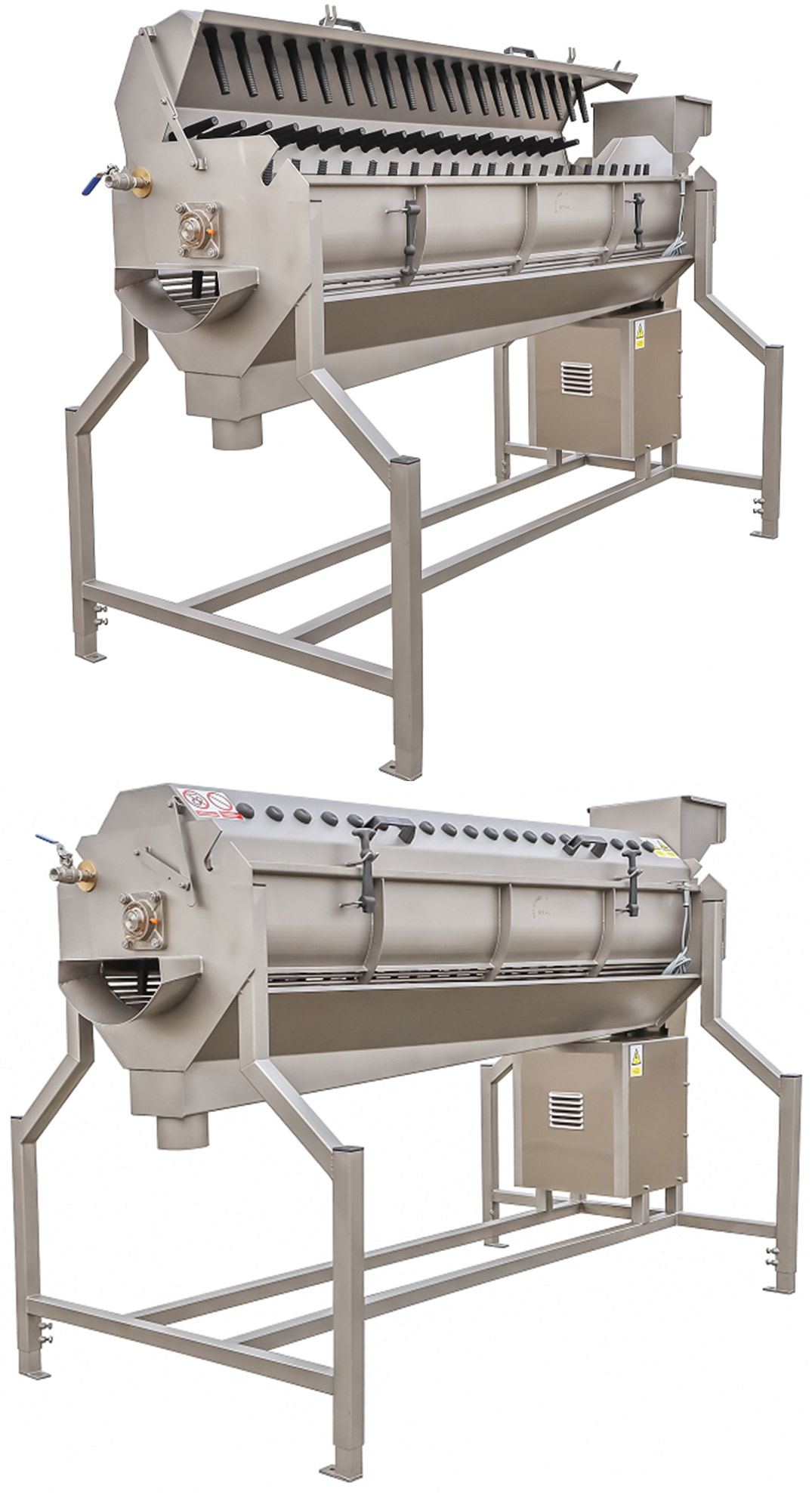 All elements of the cleaner are made entirely of high-quality, stainless, acid-resistant materials. The machine consists of:
a special trough with the bottom made of longitudinal bars, and end walls fitted with foot inlet and outlet
a trough cover with rubber fingers
a cleaning shaft with special cranks, where rubber fingers are mounted in positions alternating the cover fingers
a drain for water with skin
a motor
It is ergonomically and technologically justified for the cleaner to work with the scalder. Then, feet discharged from the scalder can slide from a ramp directly to the cleaner inlet. The rotating cleaning shaft moves feet between the rubber fingers, which results in peeling the skin. Water containing the skin escapes through the openwork bottom to the drain and further to the sewer.


Technical specifications:
Installed power - 2.2kW
Voltage - 380V; 50Hz
Capacity - up to 12,000 feet per hour
Weight - 180kg
Water consumption - ~ 2.5 l/min
Water supply connection - ½"