Heart and Lung Separator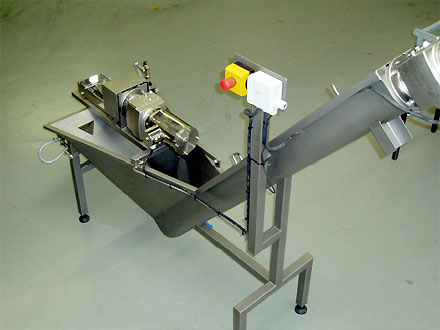 The Heart and lung separator is especially designed for the automatic removal of lungs from hearts after giblet harvesting.
By means of special designed rollers the lung is removed and flushed outwards the machine.
Hearts are transported upwards by an auger for further treatment & transport providing a capacity of up to 10.000 units per hour the separator can be installed in nearly all slaughterhouses.
A complete stainless steel construction grants top hygiene and the liftable peeling unit allows easy and entire cleaning.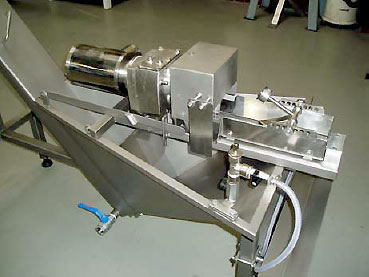 Technical data: Heart Lung separator HLS

Type
Shackle
distance
Capacity
bph
Water
cbm/h
Electricity
kW
Vacuum
cbm/h
Compr. air
cbm/h
HLS
n/a
10,000
0.25
2 x 0.37
n/a
n/a
Length
Width
Height
Voltage
Water
conn.
2,200
700
1,850
400V
½"