Intestine Processor
Type: UJ-1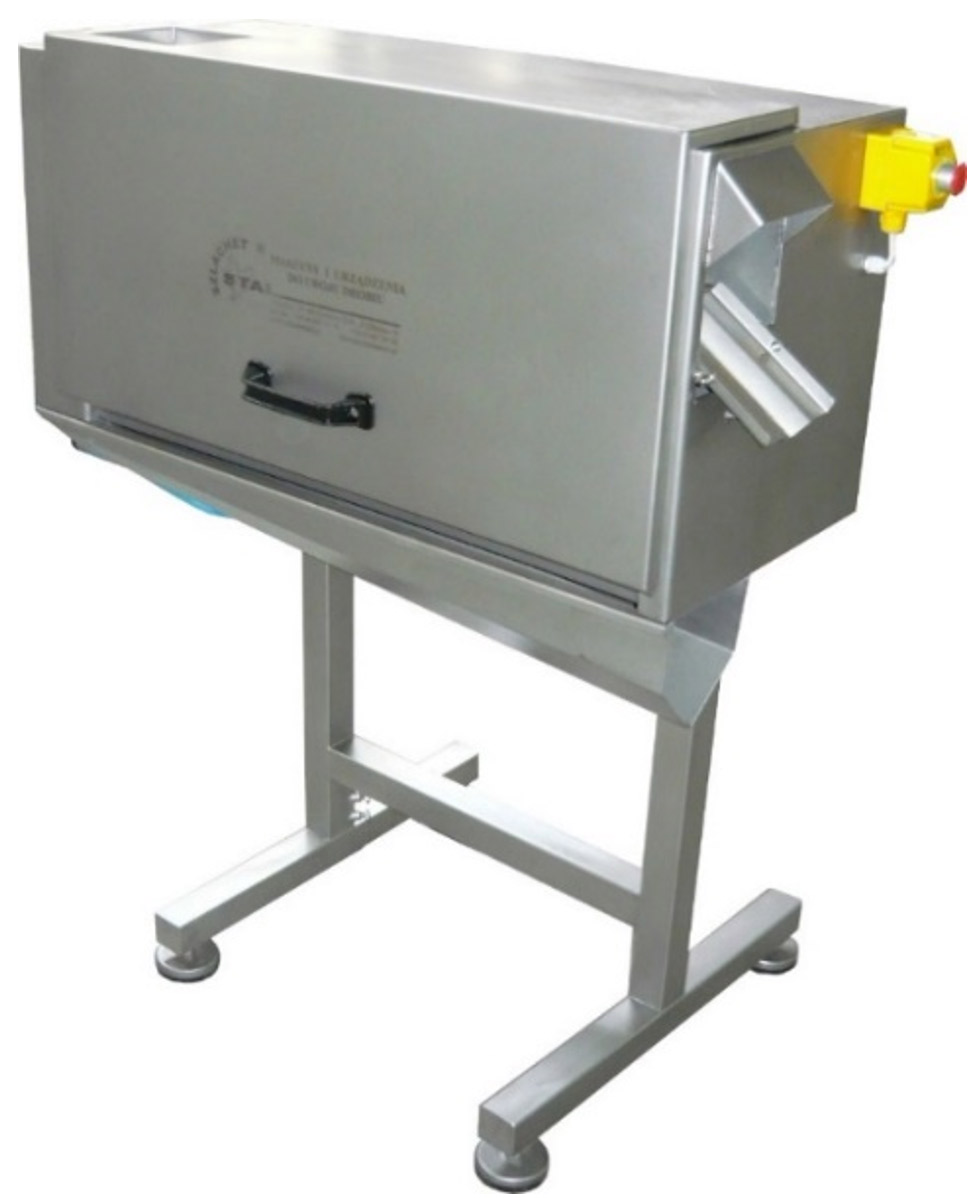 The intestine processor is used for separating the intestine package from the gizzard and for partial fat removal from the gizzard.
Design and operation:
All parts are made exclusively from high-quality stainless, acid-resistant materials. Intestine packages (without hearts and livers) should be supplied to the processor from e.g. a slide or a belt conveyor. From the inlet, the package falls onto rollers which position and then cut off intestines from the gizzard. The separated intestines are dropped through the outlet trough into containers or onto a conveyor, which transports them to the reception point, whereas gizzards are directed by the outlet slide to containers, a table or onto a conveyor.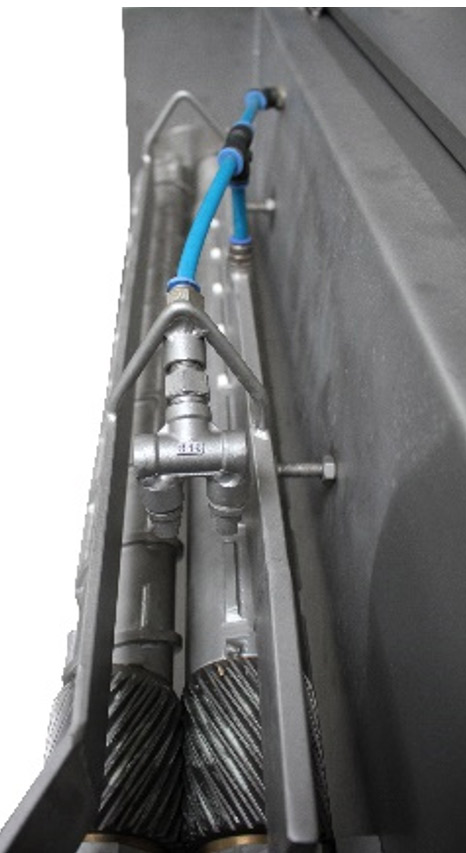 TECHNICAL SPECIFICATION
Installed power:
1.1 kW / 1400 rpm
Voltage:
400 V / 50 Hz
Capacity:
up to 4000 pieces per hour
Water demand:
~0.3 m³/h
Width:
400 mm (chicken, duck)
450 mm (goose)
Length:
960 mm
Height:
1370 mm (+300 mm adjustment)